Motivational Speaker Don Shapiro Inspires Audiences with His 28 Years of Discoveries about How We Can Make Better Choices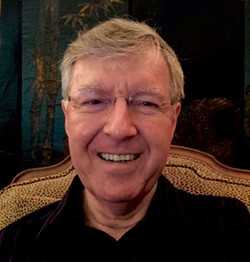 No matter where our life is at, what we've been through or what we want to achieve, a journey to a better place awaits us. It finally comes down to what choices we make along the way and how we choose to grow our tree of life. From birth to passing, we will make over 1,000,000 choices big and small.  Add up your choices and that's your life. Change your choices and change your life.
For six years, motivational speaker and author Don Shapiro has collected real life stories from people all over the world about how they were able to make choices that made a difference in their life. By adding his own experiences to decades of study about how people make choices and deal with change, Don has been writing the book Life Is A Fork In The Road on Facebook. Today, there are over 70,000 fans on the book's page.
Don Shapiro gave his first speech before an audience of 800 when he was 14 and they haven't been able to stop him since. He has spoken before thousands of groups including businesses, associations and community organizations with his high energy, interactive and fun style.
This motivational speech simply inspires people to make better choices
Gain new awareness and understanding.
Find the courage to make that first step into an unknown future.
Build your confidence
Accept yourself and embrace who you are.
Become the force of change in your life.
Learn that it's okay to not be perfect.
Find a path beyond the pain, hurt and loss.
Discover you don't have to be like anyone else.
Realize your full potential and be all you can be.
Learn how you can grow your tree of life, make a difference in this world and journey toward a better place.
Don also speaks about:
The Character-Based Leader: How to Build Trust in Your People
The speech that gets everyone shouting "I am a leader!"
Further Reading
The Life Is A Fork In The Road Facebook Page